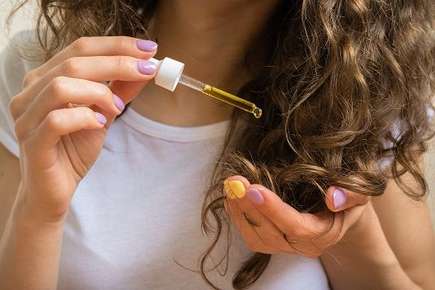 Your hair helps protect you from UV radiation. Though in the process you may get some beautiful natural highlights, your strands are susceptible to sun damage. Just like your skin needs protection from the sun, your hair is also vulnerable to UV rays. Below, we outline some tips for protecting your hair from sun damage.
Protect your hair from sun damage by wearing a hat or head wrap.
One of the easiest ways to protect your hair from becoming damaged by the sun is by wearing a hat or head wrap if you plan on being outside for an extended amount of time. A hat with a wide brim can also help you protect the skin on your face and neck from too much exposure to the sun.
Use a leave-in conditioner to maintain moisture.
The heat from the sun breaks down keratin, an important hair protein that keeps your hair strong and healthy. In order to minimize or eliminate this damage, it is important to maintain moisture. You can do this by using a leave-in conditioner. Be sure to work this conditioner into the ends of your hair as this is the weakest part of the strand and therefore most susceptible to sun damage.
Apply natural oils or other products formulated to protect your hair from sun damage.
You can apply natural oils, such as coconut, olive or avocado oil, to your hair to act as a natural barrier. Not only do these oils protect your hair from the sun, but they also work to smooth the cuticle and add extra shine. There are other hair care products available that also deliver sun protection, and you may even use sunscreen on your hair to protect it from heat damage.
If you need help repairing sun damaged hair, contact our salon today. Our expert stylists are ready to help you get the healthy, luxurious hair you deserve.