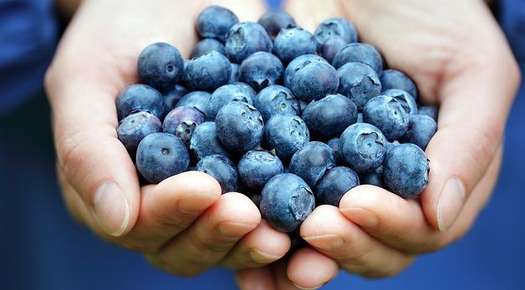 Whatever your age, keeping your skin smooth and soft can become a daily battle. While there is no guaranteed way to hold back the clock, you can take a few simple steps to slow down the aging of your skin. This will help keep it soft, moist and smooth for longer.
Proper Face Cleansing
The first step to taking care of your face is using a cleanser designed for your face rather than ordinary soap. For many people, soap is too harsh and can dry out facial skin. Use warm water, not hot; and pat your face dry, rather than rubbing the skin. How often you wash depends upon your skin type. Oily skin may need to be washed in the morning and at night. If you have dry or sensitive skin, you may need to only wash your face once a day. Always wash your face after a workout to reduce the risk of breakouts.
Eat Healthy
Softer and smoother skin starts from within, and that means what your diet. Eating too many processed or fast foods high in unhealthy fats and sugars may leave your skin looking dull and dry. To give your skin a healthy glow, eat more fresh fruits and vegetables and foods rich in omega-3 fatty acids like salmon, herring and walnuts. And drink plenty of water throughout the day.
Avoid Skin Damagers
Smoking, alcohol and caffeine can all dry out your skin by acting as diuretics. For softer and smoother skin, quit smoking and limit your intake of alcohol and caffeine. Too much sun exposure can also damage your skin. If you go out in the sun, wear sunscreen and clothing to protect your skin.
Sleep Well and Exercise
Sleep and exercise are often underrated, but both can help your skin look healthier. Lack of sleep can leave you with dark circles under your eyes, but is also linked to other health conditions. Regular physical activity can increase the blood circulation to your skin, as well as reduce your level of the stress hormone cortisol.
Switch to a New Moisturizer
If you've been using the same moisturizer for a long time, you might want to try something new. Since that time, scientists have probably discovered new ingredients to keep your skin soft, things like coffee berry extract, ceramide and matrixly.
Listen to Your Esthetician
Every person's skin is unique. A skin care professional can help you choose products that will cleanse and protect your face, and keep it softer and smoother longer. An esthetician can also provide advice on professional cosmetic treatments, such as chemical facial peels and microdermabrasion.
To put your best face forward, today and for many years to come, talk to a skin care professional for advice on the best skin care products and regimens for your face.